Why do men want sex at the first meeting?
Talk is always the best solution before sex
Many times so far it has been considered whether it's good or not to have sex at the first meeting, and many ladies wondered how good their reputation is if they agree to intimate relationship with their partner after a single meeting. If the sex important thing for the first meeting?
Men and women are considering differently the sexual part at the first meeting. It could be good to remind you of their views and why men, almost everyone, think its okay to have sex at the first meeting.
Sexual therapist Sandy Fainer said that almost all men told her that they think about sex at the first meeting. Ladies may never be able to find that out, but just thinking that way is a proof that you have attracted the opposite sex.
If he didn't already, he will not call you for another meeting. However, if he thinks about sex, it means you attracted him, which is not such a bad news, you will agree.
If a man likes you, he will want an intimate relationship with you in the near future. It doesn't make men bad. They simply lead to what attracted them to you, while women often want more than ordinary attractiveness to get into a sexual game.
Men may have liked to have sex right away, but that doesn't mean that you should afford them pleasure if you are not ready for it.
If your man insists on sex, talk to him, he may just be blinded by your attractiveness so he doesn't succeed in controlling himself the right way.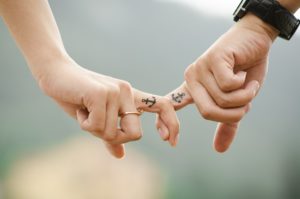 Talk is always the best solution.
So, We concluded, the main question it is not, if the sexual part is necessary on the first meeting. The conclude is, the sexual part will happen when both of the sides will be ready for it…